Frank Inscents Oregano (pronounced ore-eh-gone-oh)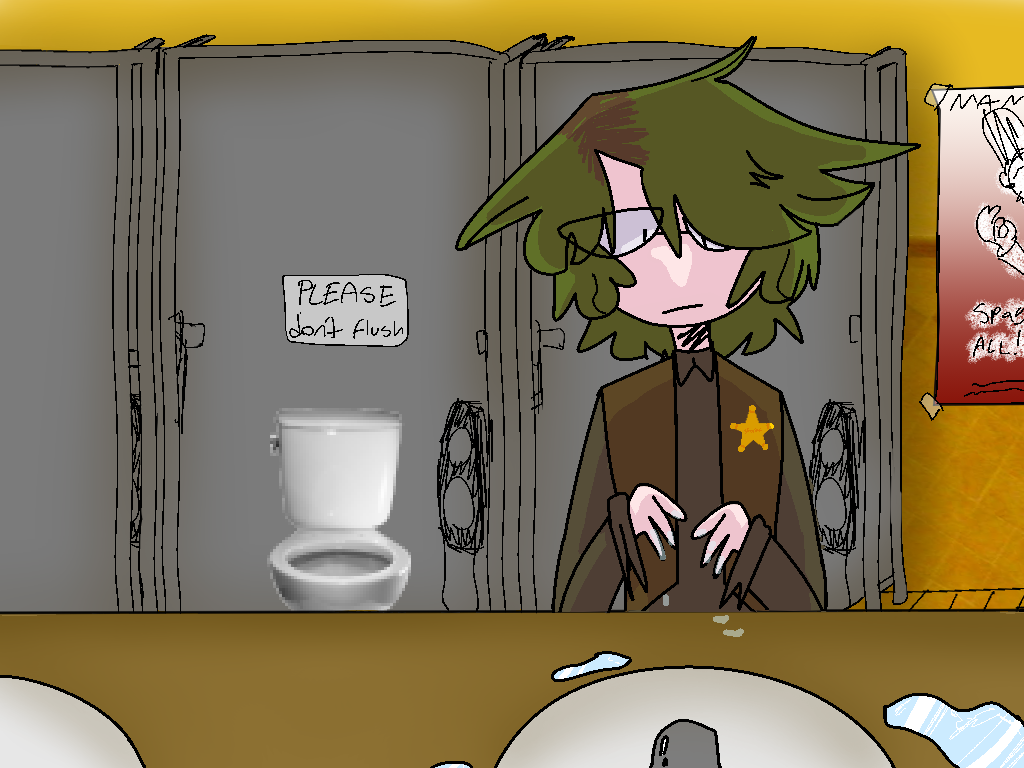 he will literally die if he isn't nice to the patrons of the restaurant


age: 16

favorite aesthetic: cowboy

leitmotif color: darkish semi-dusty green

likes: cowboys, the wild west, night-time, icy beverages

dislikes: this fucking pizzeria

height: 5'5" with shoes on



frank is a very angry and psychologically tortured child. he hates his life, and that makes him upset, which turns to rage, and he has anger issues. he has no fear telling someone
to fuck off and die whenever he feels like it and taking it out on everyone (and everything) around him.
he gets to control what music they play in the pizzeria sometimes, and always chooses late 2000's early 2010's pop music because he thinks it "brings the mood up a little".

him and DIAL-UP have somewhat of a comraderie, they like eachother and "get along" more than anyone in the store.

this is his first job. Could be his last, who knows...